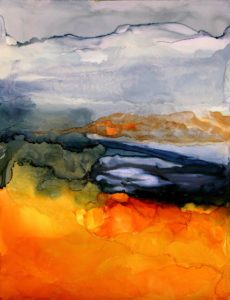 I have been drawing all of my life. I am a self-taught artist, and, while the internet is a wonderful place full of information to be learned, I fall back on my Father's teaching and my basic skills which include observation and interpretation.
I have lived in many places, various states here in the USA and The Philippines, Japan and Germany, and have traveled extensively. College was Stephen College in Columbia, MO.
Nature is my home. It teaches me endurance with pain and distress, joy in it's constancy, relief in it's solitude and knowledge that everything passes eventually and despite all of the destruction humans visit upon it, it still stands strong. It will be here long after we are gone, still immutable, still beautiful. Human structures are all simply tents, standing for just moments. Our only true home is this Earth. I paint this home, this land that I love.
Judy Rath.